This pair of shoes is perfect for outdoor enthusiasts. It is breathable, shock-absorbing, anti-skid and wear-resistant. It can provide most of the functions you need. We offer 4 different colors: Blue, Grey, Black, Khaki.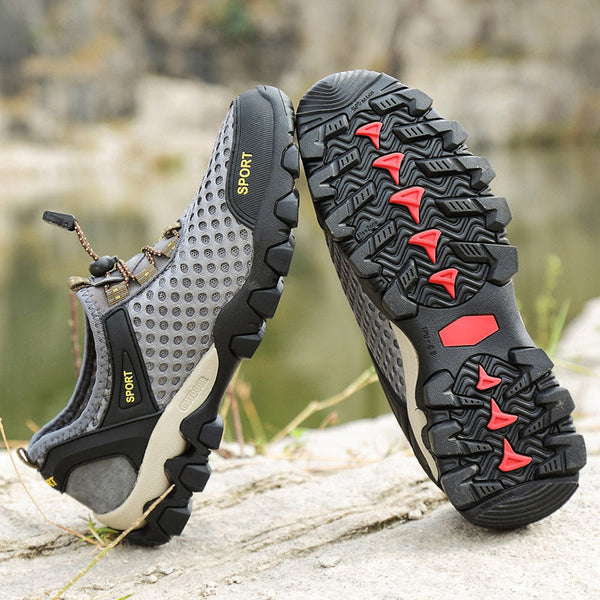 True to size, look cool, fit perfect, arch support, all day walking or running Womens running trainers, lightweight sneakers, Best arch support running shoes.
Conclusion
While most people don't realize it, having a good posture is extremely consequential to your overall health. Now, exercising is a good way to correct your posture. But in order to reap the long-term benefits of postural exercises, you need to address the root problem- your shoes. As you've seen, lightweight flexible shoes are the ideal type of footwear for postural issues. Not only do they help correct your posture, but they also ensure that you're able to sustain that corrected posture.
Wmshoe Offers A Variety Of Styles Of Shoes To Protect Your Everyday Health Including -Shoes For Bunions, Diabetic Footwear, Plantar Fasciitis Shoes, Arch Support Shoes, Worldwide Delivery And Fast Shipping.