6 Features Of Comfort Shoes For Sore Feet
Choosing a solid pair of comfort shoes for your daily activities can help you get more done and improve your desire to accomplish the goals that you keep for yourself. You want a shoe with the right balance between comfortability and sturdiness because you're not giving up the active lifestyle that you've lived any time soon.
You just want to be more comfortable doing it. That's certainly a factor in why mature generations gravitate towards sturdiness as much as comfort by about 30 percent. In this article, we examine the five features to focus on when choosing comfort shoes that strike the right balance.
1: Easy Entry
Many athletic running shoes can sacrifice mobility for sturdiness, particularly when it comes to getting your foot in and out of the shoe. As your body matures into later adulthood, this can be a roadblock to getting your active day in motion.
You want something that supports you but is also to get on and off. Slide-on comfort shoes are good for meeting that criteria as are lace-up shoes with a tad more give in the upper and topline.
2: Top Padding
The most comfortable shoes don't simply save all the padding for the sole and midsole. They incorporate it into the top and sides of the foot as well. Many such selections compensate for a stiffer outer shoe by adding more padding into the tongue and interior walls.
3: Cushioned Midsole
The best comfort shoes of 2021 and beyond will have the cushioned midsole in common. It's very important for a shoe manufacturer to get this right since the midsole is responsible for shock absorption, and it keeps your foot protected from jagged, sharp, or hard obstructions.
It allows you to walk safely without tearing up your foot, and it can help you with exercises like building knee strength. Without a good midsole, you're going to have a hard time getting anywhere. One of the best materials to look for in a midsole is EVA or ethylene-vinyl acetate, a material commonly found in athletic shoes and known for its combination of sturdiness and lighter weight.
4: Temperature Regulation
Another good reason why you should wear comfortable shoes is that they are usually temperature-regulated. In other words, they're made to accommodate certain weather patterns. Lightweight athletic shoes are designed more for warmer weather, allowing the foot to breathe better while enduring stress.
A casual boot, on the other hand, might be better at insulating the foot from the cold. Temperature regulation should always be a factor when looking for a shoe no matter what season of the year it is.
5: Outer Support
The best shoe brands understand the needs of mature adults. They realize stability and support should not be victims of comfort.
The sturdier a shoe is on the upper, topline, sole, and midsole, the more it will meet mobility needs without putting the wearer at risk of trips and falls. As one gets older, falls have more serious effects with 20 percent resulting in a serious injury.
6: Comfort Shoes Like These Will Keep You In Step
Choose comfort shoes that keep factors like the ones mentioned above front and center. You want something that will continue to support your active lifestyle.
The more of these boxes that are checked, the more you can say with confidence that age truly is just a number. Want to see some of the great options already out there? 
Wmshoe's functional shoes are biomechanically engineered with unique comfort features to offer the very best solution for sensitive feet and other feet that need special care due to physical diseases. We combine the very latest, cutting-edge athletic footwear technology and therapeutic detailing to bring you the highest level of comfort and protection for your feet, knees and lower back.
Recommended shoes: ☆☆☆☆
Features: Comfort, Foot Pain Relief, Arch Support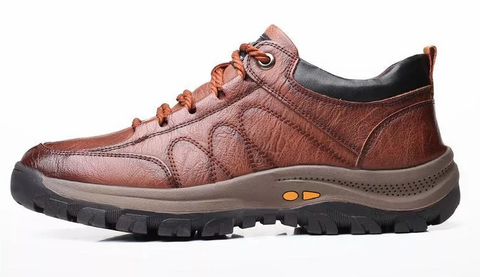 ---